I really, really like
We Feel Fine
. I wish I had the creativity and originality to come up with something like that.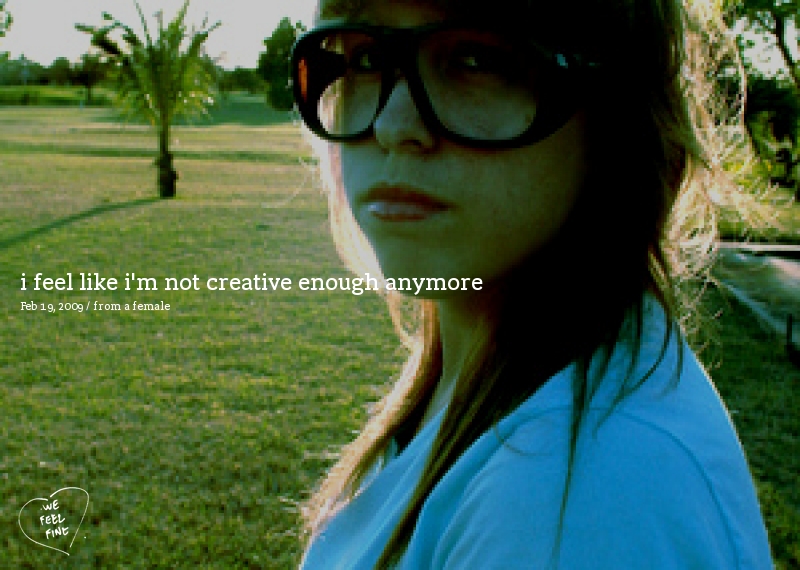 I love the gallery and the way snippets of blogs have been used with images. I think it produces beautiful pieces which are pretty powerful or, in some cases,
heartbreaking
.
"At its core, We Feel Fine is an artwork authored by everyone. It will grow and change as we grow and change, reflecting what's on our blogs, what's in our hearts, what's in our minds. We hope it makes the world seem a little smaller, and we hope it helps people see beauty in the everyday ups and downs of life."